Frequently asked questions
Is this a casino?
---
No. We provide transportation only. We are not affiliated, associated, endorsed by, or in any way officially connected to any casino, or any of there subsidiaries or there affiliates.
---
Are these the big buses?
---
For local upcoming casino trips check out our signature vans: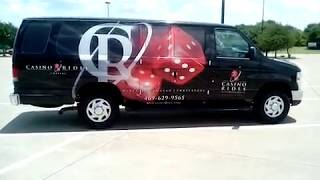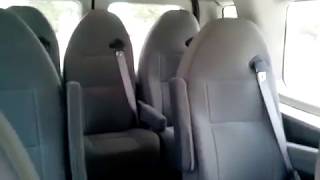 ---
Can I pay cash?
---
Yes. Although, we are unable to reserve your seats prior trip without upfront payment therefore is not recommended. We book fast! Due to limited seating all reservations must be made online and paid upfront at time of reservation. To make for a better experience, to cut down on drive time, we only pickup at locations where we have reservations so available pickup locations are subject to change.
---
How do I reserve?
---
All reservations are made online via this site. Please click here to view our local calendar, or here to request a ride 24/7. If unable to reserve online feel free to message us at (214) 881-6198 for an instant call back in regards to help with paying and reserving your seats. Unfortunately we are unable to reserve your seats without upfront payment.
---
Are your shuttles handicap accessible?
---
Unfortunately our shuttles are not handicap accessible at this time and due to the seating arrangements of our shuttles there isn't a storage area to store wheelchairs nor walkers. We are so sorry for this inconvenience and can only accommodate small canes on board.
---
---